Vehicle Servicing & Repairs Peterborough UK
+44 01733 302304
"Getting it right, first time!"
Tel: 01733 302304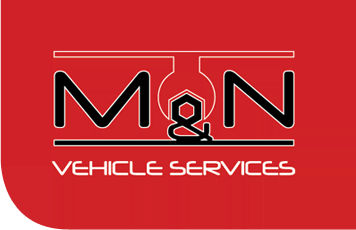 HGV servicing and repairs
HGV servicing, maintenance, MOT and repairs Peterborough Cambridgeshire
Your Truck or Trailer
M & N Vehicle Services Ltd provide complete fleet or single vehicle support solutions for Commercial vehicle users over 3.5 Tonne covering all aspects of vehicle maintenance, service and repair. Through our fleet maintenance experience we have been able to offer a service tailored to your needs, effectively working around you to keep the compliance process as smooth and as simple as possible and ensuring your vehicle downtime is kept to a minimum. We can offer a mobile service where we come to you, or a workshop service at our premises in Peterborough.
Any time your truck or trailer is off the road, it's costing you money. That's why we've invested in our servicing depot which also provides a 24 hour breakdown service. Our depot is equipped with the latest diagnostic machines and equipment and all staffed by trained technicians. We cover all vehicle safety inspections as well as differing levels of servicing to fit in with your requirements.
Your truck's periodic maintenance inspections (PMI & DVSA)
Keeping your HGV operator's licence depends on meeting all your obligations, including having arrangements in place for regular truck maintenance and servicing. For most general haulage trucks of 3.5T and over, the minimum recommended inspection period is six weeks. We can carry out vehicle defect rectification as well as planned online maintenance systems including booking, preparing and presenting vehicles and/or trailers for annual DVSA testing.
At M & N Vehicle Services we have the capacity, equipment and experience to inspect and service all HGV's and trailers. Keeping them legal and running at peak performance at all times.
Can we service your vehicles that are still under manufacturer's warranty?
YES. Previously, operators were required to have their vehicles serviced at the main dealer so as to not risk invalidating the vehicle's warranty. The Block Exemption Regulation (BER) 1400/2002 (October 2003) allows operators more flexibility in selecting where they can get their HGV's serviced.
Thanks to this legislation, maintenance and service work does not have to be carried out by the main dealer providing we use Original Equipment 'Matching Quality' parts, and are recorded as such, and we follow the manufacturer's service schedules.
So what does this mean to you, the operator?
BER safeguards free competition in aftermarket parts, repairs and services and will benefit operators by reducing the cost of servicing through better labour rates and competitively priced parts.
Our aim is to offer you a flexible management option, whether as your main supplier or occasional fill-in, as required at busy times. Our flexible approach as well as our customer focus are our strengths enabling us to offer a first rate service without main dealer prices.
For regular servicing, ask us about our vehicle maintenance and PMI, or click here to book.
Fleet Maintenance
All R2C online electronic/online service planners and inspection sheets
Safety inspections on all HGV over 3.5 Tonne
Prepare and present HGV's for DVSA test
HGV servicing, maintenance and repairs
Engine diagnostics and repairs
Fully equipped HGV diagnostics (all manufacturers covered)
24 hour roadside assistance
Approximate charges:
2 Axle VOSA Safety Inspection/MOT Prep £85.00
Present for 2 Axle VOSA MOT £130.00
Diagnostic check £35.00
Roadside Callout (in Hours) £48.00 plus mileage & travel/repair
Interim Service (Example DAF 45 LF) £155.00
Major Service (Example DAF 45 LF) £245.00
Did you know?
The European 'Block Exemption
Regulation' law allows everyone the
freedom to have their vehicle serviced
independently without invalidating
your manufacturer's warranty.
This reduces the cost of servicing
through better labour rates and
competitively priced parts.
To book a service for your vehicle call 01733 302304