Vehicle Servicing & Repairs Peterborough UK
+44 01733 302304
"Getting it right, first time!"
Tel: 01733 302304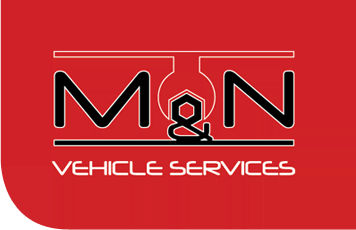 Car servicing and repairs
Vehicle servicing, maintenance, MOT and repairs Peterborough Cambridgeshire
Your Car
It's important to regularly service any car and we are fully-equipped and qualified to look after yours. Our trained technicians use state of the art diagnostic equipment and we only use genuine quality parts to keep fully compliant with your vehicle's warranty. Our fully trained staff provide a fast and efficient service at competitive rates, ensuring our customer's cars are fixed first time every time. We are able to repair all systems on your car including:
Brakes
Suspension
Gearbox and clutches
Diesel and Petrol Engines
Electrical Systems
Tyre supply and fitting
At M & N Vehicle Services Ltd, we have one aim; to ensure your complete satisfaction. We want you to use our services again and recommend us to everyone you know!
We cater for cars of all makes, models and age and we are able to obtain every part for any vehicle. We operate a 24 hour roadside assistance in the event of your vehicle breaking down. If a breakdown does occur we have technicians on call 24/7 every day of the year. Our highly trained technicians are able to attend within the hour and their response vehicles have on-board diagnostic equipment for fast fault tracing and carry a comprehensive range of parts for on-the-spot repairs.
Our work is covered by a 12 Month Parts & Labour Warranty and our flexible approach as well as our customer focus are our strengths enabling us to offer a first rate service without main dealer prices.
We are ready to provide customers with the following:
Servicing to follow manufactures schedules
MOTs
Servicing, Maintenance and Repairs
Engine Diagnostics and repairs
Diagnostics to cover every system on your car (All manufacturers covered)
24 hour roadside assistance
Tyre supply and fitting service
Courtesy vehicle available on request
Approximate charges:
Vehicle health check £25.00
Winter Check (Battery, antifreeze, tyres, levels and visual on brakes) £25.00
MOT test £44.00
Diagnostic check £35.00
Roadside Callout (in Hours) £48 plus mileage & Travel/repair time
Interim Service (Example Ford Mondeo 2008 2.0 Petrol) £125.00
Major Service (Example Ford Mondeo 2008 2.0 Diesel) £195.00
Can we service your vehicles that are still under manufacturer's warranty?
YES. Previously, owners were required to have their vehicles serviced at the main dealer so as to not risk invalidating the vehicle's warranty. The Block Exemption Regulation (BER) 1400/2002 (October 2003) allows owners more flexibility in selecting where they can get their vehicles serviced.
Thanks to this legislation, maintenance and service work does not have to be carried out by the main dealer providing we use Original Equipment 'Matching Quality' parts, and are recorded as such, and we follow the manufacturer's service schedules.
So what does this mean to you, the owner?
BER safeguards free competition in aftermarket parts, repairs and services and will benefit owners by reducing the cost of servicing through better labour rates and competitively priced parts.
Did you know?
The European 'Block Exemption
Regulation' law allows everyone the
freedom to have their vehicle serviced
independently without invalidating
your manufacturer's warranty.
This reduces the cost of servicing
through better labour rates and
competitively priced parts.
To book a service for your vehicle call 01733 302304