Vehicle Servicing & Repairs Peterborough UK
+44 01733 302304
"Getting it right, first time!"
Tel: 01733 302304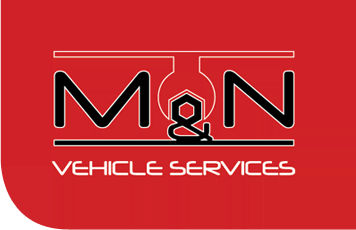 Customer Feedback
"We are happy using a very obliging company who are accommodating and helpful. Please keep up the good work from all your staff and yourself."
"We were one of the first customers of M&N Vehicle Services when Michael and Chris set the company up and are still proud to be still using their services after all these years. They understand the needs of a fleet operator and always turn out quality work and do a first time fix.They have always gone the extra mile and are always willing to put the effort in to get the job done on time. It has been nice to see the company grow over the years and their range of services expand. I look forward to using services in the years to come."
"I cant recommend M&N enough. They bend over backwards wherever possible. 7 years of service and still spot on exactly the same as day 1. From diagnostic to a full engine change they have done it for us without concern or issues. 3 Ways Highly recommend M&N for any mechanical work."
"I want to thank all at M & N for taking care of my car. After owning a garage myself some years ago, it seems harder and harder to find one that has scruples... pride in their work....and even more pride in the way they treat their customers. I can't recommend them highly enough, Thank you again."
"We had one of your Technicians Pasky Diiorio on site here last Wednesday. I just wanted to let you know what a pleasure it was to have him here - he was professional, knowledgeable and an excellent ambassador for your company."
"What a great team to have looking after our requirements, always willing to give advice or accommodate us at short notice. Without doubt these guys know their "onions" and value their customers into the bargain."
"We at DALROD have used M&N vehicle services since they started in business and have nothing but praise for the way in which they have conducted their business. We have used M & N for our VOSA inspections on our LGVs and repairs to our fleet of Mercedes vans, which have always been completed at very competitive costs and in the shortest possible time as they understand the longer a vehicle is off the road it's earning capacity is reduced. Thanks to all at M & N. Kev."
"I have had our fleet of vans with M & N Vehicle services for a year, In this time I have found them to have a professional approach to work. They take great care in completing jobs to a very high standard and enjoy a challenge, They guys at M & N vehicles appreciate the importance of keeping my fleets down time to a minimum and always pull out all the stops to get them back on the road, I have found Michael and Chris to be friendly and honest, with excellent communication. I would recommend M & N vehicles to any of my friends / business relations without hesitation. Many thanks"
"What a wonderful service in this day and age. Thank you so much for attending my problem so quickly and efficiently. Most grateful and i will certainly use you again"
"We have been consistently pleased with the level of expertise demonstrated, attention to detail and great personalised service offered – invaluable to a small operator like us"
"We have been using M & N Services for the last 3 years , they look after our recovery truck , they are always helpful and willing to help, the truck always comes back when promised , very efficent service and they have the personnel touch which goes a long way."